Best Wireless Microphones for All Purposes
Jun 20, 2023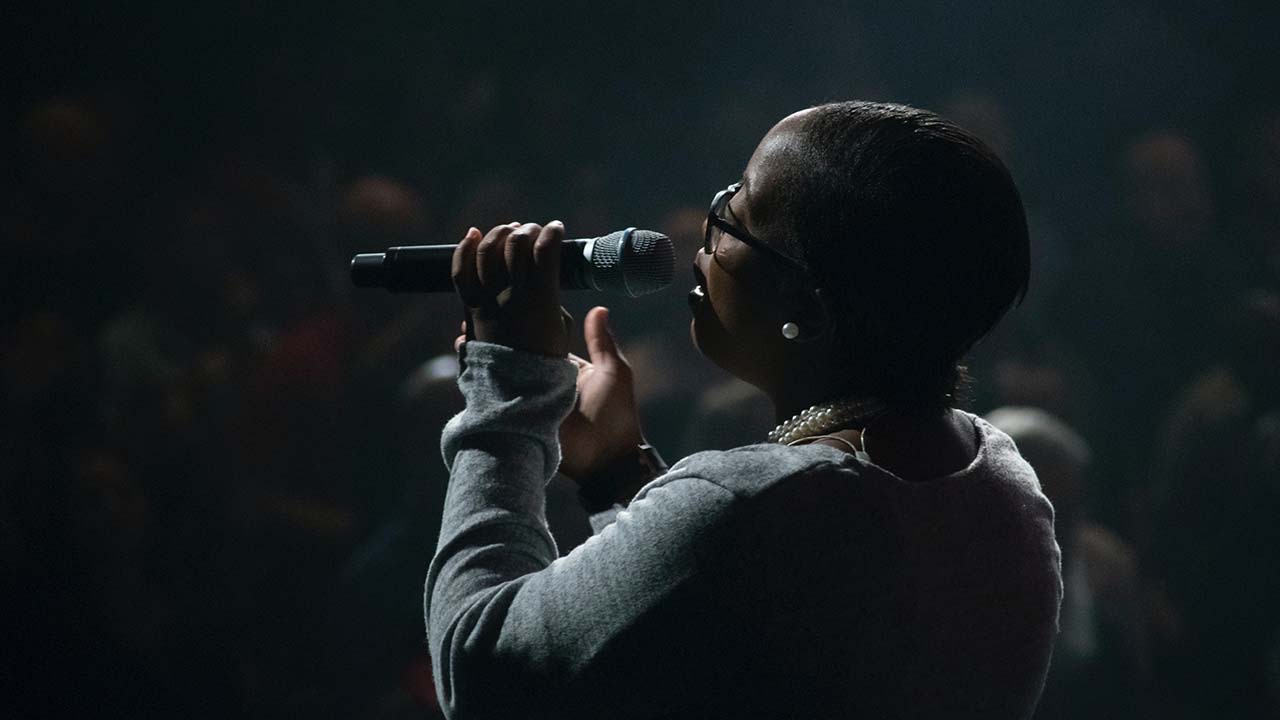 Wireless microphones we're always the rage; they suffered from relatively heavy weight and bulky builds, which made them inconvenient for performers.
Besides, the overwhelming latency, excessive radio frequency interference (RFI), and short battery life were several bugbears that kept wireless microphones at the bottom of the ranking.
Nevertheless, they're now taking over the show (pun intended), thanks to the incredible enhancements in all regards. Most big-name brands like Shure, Audio-Technica, Sennheiser, or AKG have begun integrating digital transmission into their recent microphones, which has remarkably improved sound quality by tapering interference.
Add to that the improvements in receiver sensitivity and antenna design, which empower performers to unleash their passion and artistic expressions without worrying too much about losing the signal. Moreover, they boast ample battery life and lightweight materials for long-term use. And that's why they're now off the charts, measuring up with wired microphones (and even gaining on some of them!).
If you've had live performing experiences before as a vocalist, you've coped with the difficulties of regular microphones, especially if you like to revel in engaging your audience by moving across the venue.
Here, I've listed some of the best wireless microphones with different price tags and various purposes, from music performances to conferences to streaming. Without further ado, let's jump into it.
1. Shure GLXD24+/SM58: The Legendary SM58 with a Cutting-Edge Demeanor
Shure is one of the most high-profile companies that tries its best to offer quality and reliability without putting up sky-high figures. Among all of their products, the legendary SM58 is an all-time favourite.
I own a Shure SM7B in my home studio, which shares a lot of grounds with the SM58, and that's why I'd vouch for the sound quality. It has stood the test of time, offering industry-standard sound and rugged construction. And the wireless version serves in a similar way but with more features.
The GLXD24+/SM58 kit contains a handheld SM58 with an integrated GLXD2 transmitter and Shure's rack-mountable GLXD4R receiver. The mic feels the same as the classic SM58, enjoying a reliable build and steel mesh grill. It's worth mentioning that the same constructional codes are reflected in the GLXD4R receiver that holds a metal chassis, making it durable enough to withstand the rigors of live performances and touring.
In addition, you can expect the same rich sound without the slightest drop in quality. The mic offers a cardioid pickup pattern, and the flat frequency response keeps the outcome natural and smooth, making the GLXD24+/SM58 well-suited for vocal performance as well as conferences and presentations.
The receiver gives you complete control over the microphone's input gain. It works in 2.4 and 5.8 GHz frequency ranges, ensuring you get the cleanest channels with the least amount of interference. Moreover, it supports up to 200 feet of distance, enough to spare for big venues and halls.
You can also rest assured the mic won't go off even if you leave it on for hours, thanks to the SB904 rechargeable lithium-ion battery that covers you for up to 16 hours of continuous use.
The GLXD24R/SM58 is a solid wireless microphone system packed with dozens of first-rate features. You can get the kit at a reasonable cost of $549.00 at Shure's website.
2. Audio-Technica ATW-1102 System 10: Easy-To-Use and Clear-Sounding
Audio-Technica's ATW-1102 is another simple-to-use wireless microphone kit that serves best for conferences and public speaking but can bang away at live performances too. The equipment is comprised of the ATW-R1100 receiver, the ATW-T1002 handheld transmitter, and an AT8456a Quiet-Flex stand clamp. It operates in the 2.4 GHz frequency range, tossing out all possible TV and DTV FRIs.
The Audio-Technica ATW-1102 stays on par with the top-tier wireless microphones, offering quality 24-bit digital audio that can travel across a claimed 300-feet range. The all-black microphone feels solid and rugged enough, though the receiver has room for practical and aesthetically tweaks in the appearance.
If you're searching for an up-to-snuff wireless microphone that will stay within basic expectations, the Audio-Technical ATW-1102 can be your go-to kit. It's easy to set up with a lot of bang for the buck. Although the total battery life of 8 hours might throw the ATW-1102 behind the trail of feature-rich wireless mics, the economical price point of nearly $350 keeps it one of the most gainful gears on the market.
3. Samson Go Mic Mobile HXD2: Humble for Pricing and Generous in Offering Features
Ideal for creating content of all sorts, Samson Go HXD2 is a wallet-friendly wireless microphone packed with the essentials. It comes with a dual-channel receiver that connects directly to smartphones and tablets through the headphone jack, making it portable and easy to use for vloggers and content creators.
The transmitter comes with a built-in microphone that boasts the same capsule incorporated in the Samson Q8, as well as other characteristics such as a super-cardioid polar pattern and built-in shock mount. As a result, you can expect crisp audio with the least proportion of noises from holding the mic or the background. What's more, you get a 3.5mm input jack on the transmitter in order to plug an additional microphone, as well as a headphone output.
Samson Go Mic Mobile HXD2 offers a relatively natural sound with a full-scale frequency response of 10Hz to 22kHz. The gear is all about versatility and easy use, so a total operating range of 100 feet and a 10-hour battery life shouldn't cause a hassle. If you're a content creator on the go or a fresh-faced podcaster, the Samson Go HXD2 can readily meet your needs. It comes at a cut-rate $95 cost, which makes it a fair investment that can't go down the drain.
4. Rode RodeLink Performer: A Condenser Wireless Microphone with Slick Offerings
Owning a Rode NT1-A in my studio, I couldn't bear the absence of a thorough condenser wireless microphone on the list, and what deserves to fill the gap more than the Rode RodeLink Performer? It goes among the most fully-fledged condenser wireless microphones, offering a professional TX-M2 handheld condenser mic and an RX-DESK receiver that communicate over a 2.4GHz signal.
The TX-M2 holds a lockable mute button, a volume control, and a practical LCD display that provides helpful information, including channel selection, signal strength, and battery life. What's more, it's packed with a rechargeable LB-1 Lithium-Ion battery that can keep up to 10 hours of continuous use. In addition to the basics, 128-bit digital encryption turns the RodeLink Performer into a suitable option for confidential conferences too.
The Rode RodeLink Performer responds impeccably to vocals and instruments, accurately capturing the details. That makes it a fitting choice for recording applications and live performances. Although condenser microphones aren't traditionally the first thing to strike the mind for performance settings, the RodeLink Performer is specially made for riding out live-performing rigors.
With an enormous operating range of 300+ feet (100 meters), the Rode RodeLink Performer rests among top-tier wireless microphones. It offers slick looks and undeniable efficacy in delivering A-class sound with virtually no latency. From musicians to speech men to interviewers, anyone can find the RodeLink Performer a capable tool with lots of bang for the buck. It's available on Sweetwater at a fair cost of $499, including a microphone mount, a zip bag, and necessary cables.
5. Shure ULXD2/KMS9: Pay Double and Get a Customizable Premium Dynamic Mic
The last item on the list is the most expensive. As a professional-grade wireless microphone, the Shure ULXD2/KMS9 stays on the top end of the market, competing with the likes of Sennheiser Digital 6000 and Shure Anxient Digital. It's a 12-ounce transmitter armed with the well-known Shure KMS9 capsule that operates on the DHF frequency band.
The KMS9 capsule is particularly designed to tone with vocals with utmost clarity and makes the best match for live performances, complemented with the cardioid/super-cardioid pickup pattern ensuring heightened sound isolation.
That being said, the ULXD2/KMS9 is shockingly versatile and allows you to swap the initial KMS9 capsule with any other compatible Shure capsule, such as Beta 58A or SM58. In that way, you can opt for specific tones according to your needs. On top of that, you could connect the ULXD2/KMS9 with a range of Shure wireless receivers, such as ULXD4 and ULXD4Q, leaving you with more opportunities for customizing your setup.
This transmitter incorporates a backlit LCD display that keeps you informed about signal strength, battery life, and frequency. Moreover, two AA batteries tank up the transmitter with enough power to last up to 9 hours of straight use, whereas you can pick the optional SB900 rechargeable battery pack. In addition, the ULXD2/KMS9 offers AES 256-bit encryption, which makes it convenient for private conferences or events.
Though out of reach for people tight on budget, the ULXD2/KMS9 offers a natural and detailed sound along with a lofty operating range of 100 meters that works perfectly for various applications, including live shows, interviews, meetings, broadcasting, and houses of worship. If you've got a few more hundred bucks to invest, the $1,353 Shure ULXD2/KMS9 can provide you with dozens of state-of-the-art features with stellar convertibility and reliability.
Final Thoughts
Whether you're a vocalist, filmmaker, content creator, or interviewer, wireless microphones can immensely help you with your workflow. Though they usually hold higher price tags, you can widely benefit from their flexibility and convenience, crucial to most live events and practice sessions without being tethered to a cable.